Explore the Data: Women of Color in Computing
Only 7% of all students who took the AP CS A exam were Black, Latinx or Native American/Alaskan Native girls.
Black, Latinx, and Native American/Alaskan Native women earn just 10% of Bachelor's degrees in computing.
Less than 1% of Silicon Valley tech leadership positions are held by Latinx women and less than .5% are held by Black women.
Underrepresented women of color receive less than 1% of all venture funding and represent only 1% of all venture professionals.
The collaborative is comprised of 14 research projects exploring the participation of women of color in computing in higher education, the technology workforce, technology entrepreneurship, and venture capital.
These emerging research findings will be used to inform practices and strategies that can be implemented by educators, DEI practitioners, tech industry leaders, and venture capitalists to ensure women of color are included as leaders and creators in our rapidly growing technology ecosystem.
Click below for more information on each research project.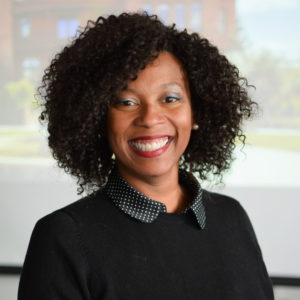 Dr. Kimberly A. Scott, Professor and Founding Executive Director, Center for Gender and Equity in Science and Technology (CGEST), Arizona State University
Site images courtesy of #WOCinTech Chat, available under Creative Common Attribution - License.